Home
Details

Category: Guests
100 Stations and Growing
This Week in America The weekly program features nationally-known guests and contemporary topics of interest. Ric Bratton Ric has worked with Larry King, Hugh Downs, Chris Matthews, Jay Leno, George Clooney, Katie Couric and many others. Ric now has two radio shows in national syndication, This Week in America and Just So You Know.
The UP Network, America's Christmas Channel, rings in the holidays with the UP Premiere movie "Silver Bells" Sunday December 1st at 7 pm and at various times through December.  Starring in the inspirational holiday movie is actor/producer/author Bruce Boxleitner.
Americans recently learned they dislike their jobs more than workers in any other nation surveyed.  To discuss why and to offer tips on how to find a greater level of job happiness is Joanie Ruge, employment industry expert and Senior Vice President of Monster Worldwide.
She knew he was different as a child.  She knew he was different as a teen.  In fact, Gloria Parker says she knew her son was born in the wrong body long before he did.  Gloria is a playwright, actress, screenwriter and author of "Meeting Robyn" an autobiographical account of her raising her transgendered son.  Her struggle with his decision to stop living as Robert and move into life as Robyn.
Irene Chain-Kalinowski is a registered nurse and registered midwife with a post-graduate degree in health sciences. She has served as a midwife on three continents and over 34 years has delivered more than 2000 babies. She's the author of "My Body My Baby: Take Charge of Your Childbirth Experience and Celebrate It".
Details

Category: Guests
Wayde King and Brett Raymer, brothers-in-law and co-ceos of Acrylic Tank Manufacturing, the country's most successful builder of aquariums, are back in all new episodes of "Tanked" airing Fridays at 10 PM on Animal Planet.  Wayde and Brett travel the country to build unique and over the top aquariums for celebrities, businesses and private homes.
discovery tanked

Audio


Douglas Goodell enjoys sharing his lifelong interest in wildlife and bird photography. The author of "Nature's Paradise: Costa Rica", a stunning photographic presentation that highlights the great beauty and diversity of this small country.  He speaks and teaches on nature photography and digital techniques. His photos have been exhibited in galleries and festivals throughout the US.
www.goodellphotoart.com
audio

Youtube



Jeff Schmitt is an enthusiastic advocate for indigenous healing and wisdom traditions. As both a noted scientist and practitioner of Peruvian Folk medicine, he seeks to build bridges of understanding.  Jeff is Chairperson of The Heart of the Healer and Director of Research for the Center for Integrative Medicine at Wake Forest.
www.heartofthehealer.com

audio

Youtube video
Details

Category: Guests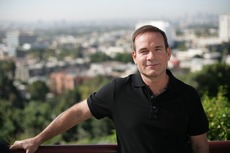 It's one of the most scrutinized events in American history.  50 years after the assassination of President John Kennedy we still have questions as to what exactly happened.  The new History Channel special "Lee Harvey Oswald: 48 Hours to Live" is a minute by minute account of the final two days of Oswald's life.  It airs Friday November 22nd at 10 PM.  Steven Gillon is a best selling author and History scholar-in-residence.  He has written a companion book to the special and joins Ric to discuss Oswald following the assassination.
Believe it or not, Ripley Entertainment is the #1 small tourist attraction company in the world. Ripley's Vice President of Exhibits and Archives is Edward Meyer. He is also editor of the newest edition of "Ripley's Believe It Or Not! Dare to Look". A brand new collection with hundreds of color photos and thousands of true yet unbelievable facts and stories. New this year is OddScan which allows readers to access exclusive bonus content. www.ripleys.com audio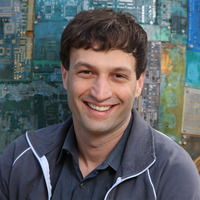 November is National Hospice Month and National Caregiver Month. A one hour special "Hospice Something More" is airing on RLTV, Retirement Living TV Network. The host is Frank Sesno award winning journalist. Frank is a former CNN Anchor, Correspondent and Washington Bureau Chief. Currently he's the Director of the School of Media and Public Relations at George Washington University.
Julia Schopick is a best-selling author and dynamic speaker who presents before patients, parenting groups and innovative doctors who want to become informed and empowered to make the best health choices for themselves, their patients and loved ones. Creator of the award-winning blog, HonestMedicine.com, Julia's writings on health and medical topics have been featured in American Medical News (AMA), Alternative & Complementary Therapies, British Medical Journal and the Chicago Sun-Times. Her mission is to inform people about little-known but promising treatments, and to empower them in making health care choices